Lenny & Eva creates beautiful, interchangeable jewelry with a much bigger purpose-to inspire women. Choose the "sentiment" that speaks to you, then wear your daily mantra on your wrist as a reminder to dream bigger, work harder, and love more deeply.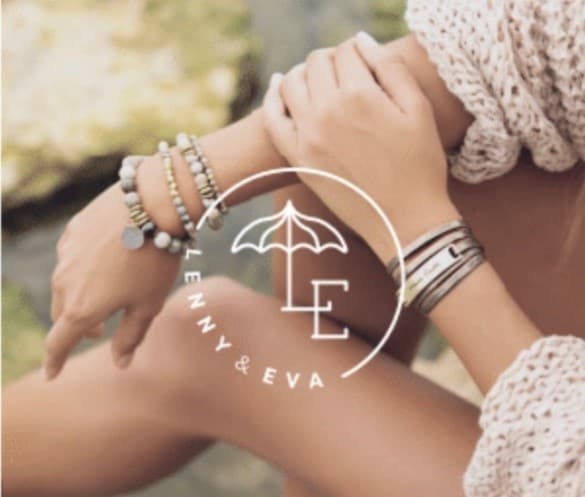 Inspiring
Every piece by Lenny & Eva is designed to inspire women to be brave, live compassionately and celebrate their story in a way that is unique and special to each individual customer.
Empathetic
The heart of our mission is our customer's story we remain humble is our work knowing that it is only by genuinely listening to our customers that we can make the jewelry they love.
History
Named after founder Kellie Fitzpatrick's two great-grandmothers, Lenny & Eva strives to embody the same characteristics these strong and compassionate women displayed throughout their lives. As we continue to grow, we are committed to evolving our brand in a way that is authentic and approachable to our audience, while always staying true to our roots. Evoking determination, self-worth, and grace, the words displayed on Lenny & Eva jewelry are intentionally selected to be encouraging and inspiring reminders to all who wear them. What began as a few simple items in 2009 has since blossomed into a bustling jewelry retailer both online and in stores across the United States with a complete collection of accessories, all proudly made in America and distributed from Lenny &Eva's flagship store in Baxter, Tennessee.

Or Call us today to see what we have that would be perfect for that special someone in your life.
Mom's Florist Team